Meet the Team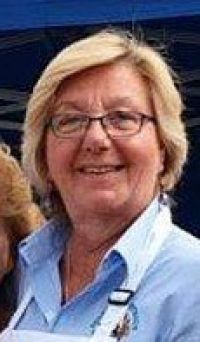 Lion Lucille Salisbury
President
Health & Safety / Activities committee
I am new to Selsey and only moved here 4 years ago. I wanted to become part of the community and having worked previously in a voluntary organisation, I was really pleased to see an advert asking for people to come and be a collector on the Santa Runs. So one dark cold night I met with the Lions and the float was loaded up, Santa appeared and off we went, I was nervous, not knowing anyone, but I was greeted with instant warmth and friendship I have never looked back. I became a full Lion 3 years ago and have enjoyed being part of an organisation which raises money in the community for good causes in the community.
A little about me, I am 59 years old and I work full time as a Health and Safety Manager for West Sussex Fire and Rescue. The nice thing about the Lions is that they do not ask for hours per week… it can be as little as 2 hours per month. When we have events, then yes we all pull together and a few hours more is required at that time. Christmas is our busiest time with the Santa Sleigh, but trust me the smile on the Children's faces when they see Santa is so magical. Come and join the Lions and you can help keep that magic alive.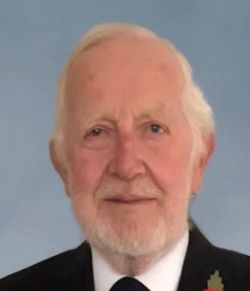 Lion Peter Porter Past President
Activities Chairman
I have lived in Selsey for just over 30 years I am now retired having spent the majority of my working life in a variety of sales positions within the building industry which took me as far afield as Australia for 2 years and then 5 years in South Africa where I saw the world as crew on South African Airways.
I still own a set of golf clubs which, regrettably rarely see the light of day as I spend most of my spare time with my two boats, one of which is quite small and controlled by a radio whilst the other one is big enough to take four people across the channel if the winds are right.
I joined Selsey Lions in 2014 and for those who don't know we are a group of volunteers who meet once a month to discuss, and implement, ways of raising funds for charity work. We are a branch of Lions Club International and 100% of the funds we raise goes to charity, and the vast majority of what we raise gets used locally. The time we give is down to the individual, it can be as little as an hour or two on odd occasions rising to as much as each person wants to contribute. Probably our biggest fund raiser is the Santa Sleigh, with plenty of Christmas music, that we take around Selsey and nearby villages during late November and up to Christmas. We also help out with marshalling at the car park on Lifeboat Day, with traffic control on Remembrance Sunday, with an annual golf competition at Selsey Golf Club, to mention but a few.
But it's not all work. We also have regular social evenings where we just get together for a meal and a chat.
We are always welcoming new members and there are no age restrictions - even the oldest of us is still young at heart. So if you want to help out a bit in our community, want some companionship and an evening out once or twice a month then we would love to hear from you.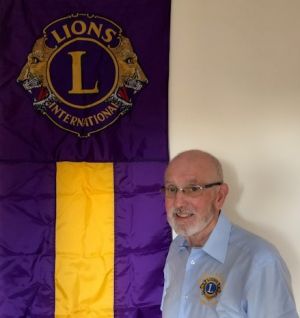 Lion Colin Rickman, MJF
Club Secretary
i Joined Poole Lions Club 1978 after taking part in a major Lions Fund Raising Swimarathon, which made me aware of the excellent work and help to those who were less fortunate than ourselves, at the same time having a great social life and meeting like minded people from around the world.
Lions have given me the opportunity and privilege to hold many offices. President of three different clubs, Poole, Southampton and Selsey. Zone chair, District Secretary, District Governor, National Secretary and held International offices including International Sergeant at Arms
Lions across the world have been knights to the blind after the challenge from Helen Keller, it was a Lion who actually invented the white Stick, Recycling Spectacles, Funding Childrens and adult Hospices. The power of Lions across the UK and worldwide working together are able to help with many disasters through our International fund.
Being a Lion in this great community of Selsey is a privilege to help many people who need that extra help to get through difficult times.
After many years and holding many positions in Lions Clubs International the most important and memorable activity what it means to be a lion, goes back many years, when my Lions club helped a one parent family where the mother was very ill and the oldest boy was having trouble at school and getting into a bit of bother, however his passion was football, but his mother could not afford to football kit, which the Lions decided to buy him the kit. A few years later whilst collecting in the High Street a young guy approach me and put some money in my collecting box and said you supported me and my mother when I was young and a bit of a rebel, the lions bought me the football kit, which helped me to turn my life around and I did well at school and I joined the Police force, it was the Lions who gave me a chance to do something with my life, that statement has stuck with me and made realise a simple thing helping somebody in need, makes it worthwhile and its gives you a great feeling being a lion, this is certainly true particularly now with the pandemic in this great community of Selsey
Please join us in Selsey to help those in need of a little help in our community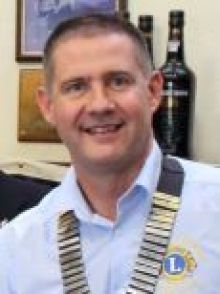 Lion Gary Hodnett
Club Treasurer
I have been a member of Selsey & District Lions Club for over 22 years. I find that being a Lion allows me to help people in my community who are less fortunate than myself. The most important part is that I have a good fun while achieving this. I do lead a busy life with work and family commitments but I find that that I can fit these commitments in very easily with Lions activities.
The Club have various events throughout the year such as our Christmas Float, Golf Day, Easter Egg Draw, Teddy Bear stall at Lifeboat Day. Even if I only play a small part in assisting at these events I know that I have helped raise money for the local community and had fun at the same time.
I have made many friends while being a member of Selsey & District Lions Club and a particularly enjoy our social events, such as our monthly dinner meetings, charter evenings and BBQ.
Due to the current circumstances many people in our local community are currently struggling with their health, or suffering financially or emotionally. The Lions Club motto is "I Serve" and being a member of Selsey & District Lions Club gives me the opportunity to serve my local community to help it become a better place.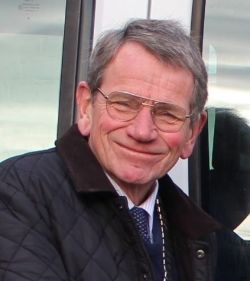 Lion Dexter Williams Vice President
Minutes Secretary / Social Chairman
I have been a Lion for 11 years after spending my working life in senior positions in industry and luckily retiring to Selsey.
I have had the privilege of being President of Selsey Lions twice and really enjoyed the challenge.
I help organise the social side which involves a voluntary, inexpensive meal at a local restaurant on a regular basis. I have thoroughly enjoyed my time with Selsey Lions and it is marvellous to help support this great community.
Also, if you see the friendly lion waving at you around town it is probably me!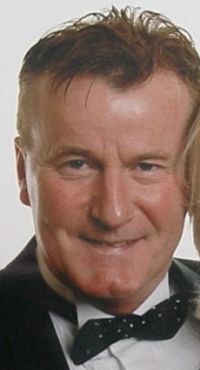 Lion Simon Walsh
Social Committee
I have lived in Selsey for just over 20 years. A retired Commercial Director in the Construction Industry, but still keep my hand in as a Consultant. I am also a professional Celebrant conducting weddings and funerals and act as a Steward at most Goodwood events.
I joined Selsey Lions in 2005 and was Honoured with being Lion President in 2011/2012. Over the years, I have partaken in several Swimathons, Christmas Santa Floats, Bangers & Blues, Selsey Talent Shows, "Midnight Moon Walks" helping to raise funds for so many community initiatives.
I completed the London Marathon in 2007 and since then I have personally raised funds on an annual basis by participating in many Charity Runs in London and West Sussex.
I served for many years on a voluntary basis with my wife Gill (former Selsey Town Clerk) in the management and administration of the "Selsey Festival".
A member of Equity, I appeared with Hugh Bonneville at the Chichester Festival Theatre in "Enemy of the People" in 2016 and appeared on Sky 1 productions and commercials. I have performed in a number of local productions in the Selsey Pavilion and within Community Am-drams, including Pantomimes, End of Pier Shows and SACOS shows.
I have been a School Governor in Selsey since 2018 and enjoy contributing to the local community in Selsey.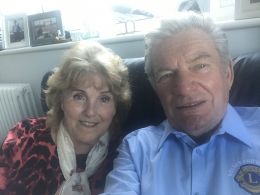 Lions Ave & Nick Carter
Activities Committee
We moved to Selsey 8 years ago and joined the Lions 6 months later on recommendation of my brother who had been a member of the Lions for many years.
It is a way of giving back a little to the community and making new friends.
We have found that it is a very welcoming and friendly group with the opportunity to join in many social activities.
As we have a very full family life we cannot contribute as much as some, but enjoy helping ,especially at major events for example:Lifeboat Day ,Santa Sleigh and Christmas lights switch on.
To summarise it's a great way to make friends and give as much of your time as you feel able to help the local community.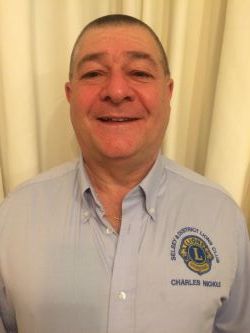 Lion Charles Nichols
Activities Committee
After being a regular visitor to Selsey for over forty years, my wife and I bought our home here five years ago. Lovely as it is, our house is over one hundred years old, so required a considerable amount of renovation and ongoing tender loving care, which is part of the reason that I am currently in semi-retirement.
The first time I became aware of the Selsey Lions was when the Santa Sleigh came down the road, music playing, buckets rattling, in the run up to Christmas 2016. After a little research I realised that it was something I wanted to be part of and joined Selsey & District Lions Club a few months later.
Since then, apart from our full calendar of fund raising events (the last twelve months being slightly different) I have helped out by driving the Lions mini bus for the fortnightly Cinema Club, taking the residents of the Lighthouse care home on their regular outings and delivering food parcels to those in need. I was also involved with building the campfire base for 1st Selsey Scouts, have assisted Seal School with their Christmas and summer fayres, helped with other village events including Life Boat Day, Selsey fireworks and remembrance Sunday, all as a member of Selsey & District Lions Club.

I find it really rewarding to give practical help to the local community as well as being able to raise funds that are then donated to deserving good causes close to home.
Most of all I have really enjoyed the friendship and great people I have met by being part of the Selsey Lions.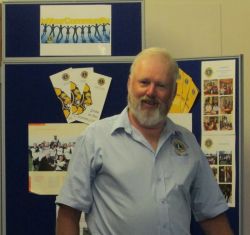 Lion Dave Cottrell
Activities Committee
I joined about 15 years ago after being invited along to a Club meeting by a work colleague to find out a bit more about what Lions was all about, It has great fund raising activities and social events throughout the year.
The best time of Year for me is around December when we take Our Santa float out around the town where children can come out and say hello to Santa before the big day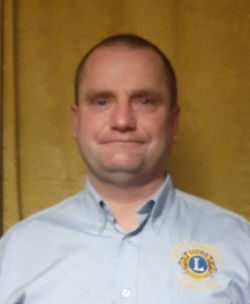 Lion Paul Senior
Activities Committee
I have been a member of the lion Clubs for over 18 years and had a the honour of being asked by my peers to be the club president on 3 occasions.
I originally joined the lions club to meet like minded people who wished to give up some of their time to raise money for good causes in our local community.
Over the years we have raised money through such activities as a swimathon, money mile, Music evenings, Talent show, barbecues, litter picks, Teddy bear stall, but its not just about raising money we have provided help at others at key events in the community by offering our services as marshals .
I've had to scale back my time within the lions due to work and other commitments within the community, but always make myself available for key events that are put on,
But by far the best time to be a lion is Late November in the lead up the Christmas when we dust of the Santa Float and tour the Local community with Santa and his elf's much to the delight of the children who come and and give him a wave before the Big day.
Lion Brian Hall
Past President 2020/21
Originally from Ryde, Isle of White, I have lived in Selsey since early 1955, My parents moved here with my three younger brothers while I was serving in the Royal Navy. On my first leave in Selsey I met a local girl Sheila Kite and we eventually married in 1958 and went on to have two lovely daughters Nicola and Jacqueline who both still live in Selsey.
I joined Selsey Bill Lions Club in January 1982 five years and four months after its Charter since then it has been renamed Manhood Peninsula Lions Club, then Selsey & District Lions Club its present name.
I have the honour of serving as President in 1989, 1993 and 2006, in 2007 having completed 25 years in the Lions I had an eleven year break but came back again in 2018 and in 2020 was elected as President for the 4th time. Being a Lion has been very beneficial to me in several ways, it is great way to give something back to the community and also get a great deal of satisfaction from knowing you are helping ease the Burden of the handicapped and the elderly, We also enjoy a great social life with our dinner meetings, barbeques and Charter anniversaries,
None of the above events are compulsory, in the Lions it is your decision on what you do and how much time you devote to Lions, but most most events are such good fun we usually have a great turnout, However none of is are getting any younger and we need some young blood to ensure that the Selsey & District Lions Club Continues for years to come.