Presidents Prize Draw 2012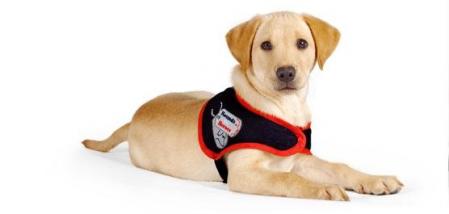 Hounds for Heroes
The purpose of "Hounds for Heroes" is to provide specially trained assistance dogs to injured and disabled men and women of both the UK armed forces and civilian emergency services.
Through this provision their aims are to provide help and practical support leading to an enhanced quality of life for their clients. Initially Hounds for Heroes intends to raise £100,000 to buy 5 Labradors, the Puppies on Parade Appeal, these dogs will be carefully selected for all the qualities needed to produce excellent assistance dogs. The Charity will carefully select puppy parents to start with this very essential part of their training. After around 15 months the specialist training will start, with a combination of puppy parents and the new owner. All the time the puppies will be meeting on a weekly basis to carry out socialisation and specialist training. When the dogs are fully trained the ownership will be fully transferred to the new owner.
Please help us to support this appeal; tickets will be sold at events throughout the summer. The Draw will be held at the White Horse Club, Bunn Leisure Complex on the evening of Saturday 15th September 2012, cash prizes of up to £250.

Presidents Prize Draw 2011
The annual President's Prize Draw took place at the White Horse Club on Saturday 17th September the lucky winner being Mr Dean Jensen, a Bunn Leisure Park Caravan Owner from Hayes in Middlesex, who was enjoying a night out in the White Horse Club, where he bought his winning ticket and scooped up the 1st prize of £250. The 2nd and 3rd prizes also went to tickets holders present on the night; this reflects the tremendous support we got on the night of the Draw when we sold around 30% of the tickets. We would like to thank the Management, Staff and Customers at the White Horse for all their help and support.
Winning Ticket numbers were: 1st 02696; 2nd 02946; 3rd 02613.


Friends of Chichester Hospitals press release
15 October 2010
After almost 20 years' absence, eye surgery facilities returned to St Richard's Hospital, Chichester, in autumn 2010 - saving thousands of patients each year a difficult journey to Worthing for assessment and treatment.
The brand-new ophthalmology examination suite and operating theatre will provide:
* The latest technology available to enable surgeons to diagnose and treat diseases of the eye - cataract, macular degeneration, glaucoma.
* Access to up to date patient information and education facilities
* A world-class service - for Western Sussex patients
The Friends have committed to provide over £250,000 of vital modern equipment for the new Ophthalmology Suite in the Day Surgery Unit - but we need to raise the funds - with YOUR help!
2008 Selsey First Responders £2000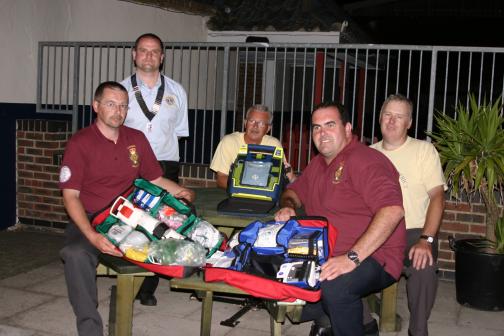 Lion President Paul Senior presents new Difibrulator kit to Selsey First Responders
http://www.selseyfirstresponders.org.uk
2009 Sussex Snowdrop Trust £2000

Lion President David Cottrell presents Diana Levantine of the Sussex Snowdrop Trust with a cheque for £2000 raised by last year's President's Draw.
http://www.thesussexsnowdroptrust.com
2010 Help for Heroes £3000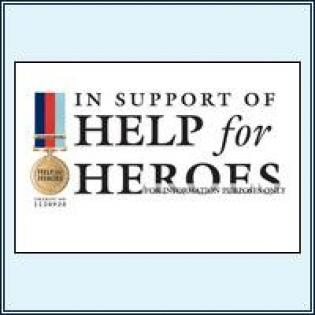 http://www.helpforheroes.org.uk